Ben Miller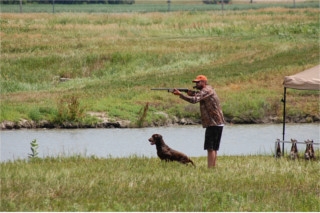 Ben grew up chasing woodcock and grouse in the timber of southern ohio. His love for dogs developed at an early age trying to keep up with his father, scatter gun in tote, through the thickets trailing Brittany Spaniels and Labrador retrievers. He was often left behind on his fathers waterfowl ventures which built his passion for waterfowl immensely. Now calling central South Dakota his home, he understands the vital need to protect and improve wildlife habitat at Cottonwood Borco and surrounding areas. When he is not farming for pheasants he trains gun dogs professionally. To talk with Ben about hunting and fishing he can be reached at 605 222 1340
Rudi Wimmer - Executive Chef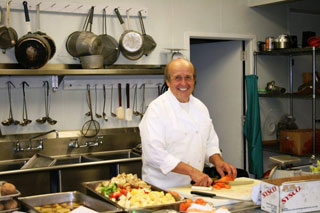 Born and raised in Austria, our Executive Chef Rudi Wimmer comes to us with a broad spectrum of Culinary experience.
Rudi has traveled throughout Europe, the Caribbean, and the States, tempting many with his art of tasteful delights.
Here at the Cottonwood Borco Ranch, you can expect wonderfully arranged dishes… and if you have caught your own fresh game, let Rudi dress it out for you.